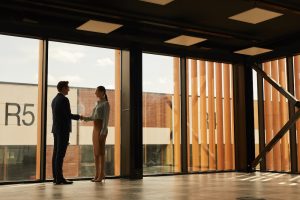 A new report just out from JLL says that total available sublease space in office buildings in the US now stands at 158 million square feet (SF) up 69% since early 2020. This represents 2.4% of the total US office inventory.
Cushman & Wakefield put out their own report saying that total sublease space in the US and Canada is now larger than it was in the Great Recession of 2008-2010 although JLL says that as a percentage of inventory the sublease inventory was 2.9% at that time.
The large brokerage companies don't necessarily agree on the criteria used in creating their reports. Some only include buildings larger than a certain size or exclude owner-occupied buildings like corporate campuses. The different criteria and methodologies make it hard to compare them.
That's why I find it best to use a third-party data source that isn't connected to a real estate provider. CoStar is the only source that checks that box on a national basis. Their 2nd quarter report shows that sublease space is now more than 200 million SF in the US – up 40% from the beginning of 2020.
What I don't understand is that CoStar predicts positive absorption (demand) in 2022. Absorption is just the net change in occupied SF from one period to another. In the last 12 months, CoStar says that the US had 136 million SF of negative absorption. This means companies have moved out of or shrunk their office space by that amount in the last 12 months.
As leases expire companies will be forced to decide if they are going to keep the same amount of space, expand, shrink or give up the office altogether. All of those options will occur to some extent. My clients have done all the above in the last year. The question is, what is the net result of all of them combined. That's absorption and I predict it will continue to be negative through 2022 at least.
That's not what I want, of course. But reality and what I want has never been the same (except for my wife, of course).
On top of all this, there has been 66.4 million SF of new construction completed in the same 12 months and there's still another 155 million SF still underway.
So supply is increasing through sublease, negative absorption and new construction while demand is significantly down. This should be the classic formula for plummeting rental rates. But national rents are down only 1.4%. Crazy, right? In my market of Dallas Fort Worth, they are down only 0.1%. That makes no sense. Concessions (free rent and construction allowances) have increased dramatically, but not the face rent (the rate shown on the lease).
Where does all this mean for tenants? What's my advice?
Create a space program to determine how much space you really need.
If you don't need as much space as you currently have, shed as much as you comfortably can. Occupancy costs are usually the 2nd-highest expense behind all the personnel costs, so reducing it impacts the bottom line significantly.
If you don't need some or all of the space, but there are still a few years left on the lease, put it on the sublease market.
Create competition for your office space needs among landlords by getting quotes from several building owners. Don't just negotiate with your current landlord. You'll likely leave a lot of money on the table if you do.
Hire a corporate real estate advisor (tenant rep). They are in touch with the market intimately every day and will create the competition needed as well as advice far beyond the dollars. Hopefully, you'll call me at REATA, but I'd rather you work with one of my competitors than no be represented.
Bob Gibbons is a Real Estate Advisor & Tenant Advocate (also known as a tenant rep) with REATA Commercial Realty, Inc. which is a tenant advisory firm based in Plano, Texas. Bob serves companies in Plano, Frisco, McKinney, Allen, Richardson, Addison, Dallas and the surrounding areas and specializes in companies which lease or buy office and warehouse properties.